—English below —
BODY ACT RASA – Intensive workshop of  Indian Theatre
With  Abanti Chakraborty e Gianni Bruschi
25,26,27,28,29,30 nov. 2018 | Spazio Seme (Tuscany, Arezzo Italy)
This workshop is a part of  – 10 days PROGRAM | ART OF MOVEMENT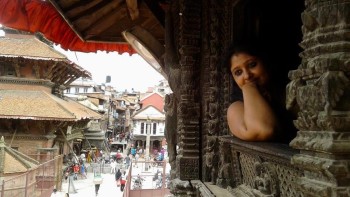 BODY ACT RASA – E'un percorso artistico collaborativo rivolto ad attori, ballerini, musicisti e performer. Questo processo sta emergendo in India, grazie a una ricerca sulla tecnica e la metodologia delle prestazioni condotta da Abanti Chakraborty. Il percorso tratta direttamente le otto emozioni del Teatro Indiano (Risata, Rabbia, Peccato, Terrore, Meraviglia, Coraggio, Disgusto e Amore) nei principi esposti nel NATYASHASTRA rivisitati per la scena contemporanea, e ne coltiva l'applicazione e il viaggio nel corpo dell'attore.
Questa volta BODY ACTS RASA approda in Italia presso Spazio Seme – Centro Artistico Internazionale in collaborazione con Gianni Bruschi.
Partendo dal movimento corporeo con un training su rituali coreutici del Mediterraneo, verranno proposti esercizi teatrali e vocali che tenderanno a creare un sincretismo tra cultura occidentale e cultura orientale alla ricerca di matrici comuni.
Danza, coordinamento, relazione tra respiro e azione scenica, narrazione, favoriranno una conoscenza ampliata e globale di sé, potenziando sempre più le modalità espressive e creative del corpo e dello spirito.
Il workshop sarà condotto congiuntamente in inglese e in italiano da Abanti Chakraborty e Gianni Bruschi con il supporto di Leonardo Lambruschini per la Contact Improvisation,Francesco Botti per il teatro di narrazioni e Carlos Ujhama danza. E' parte centrale del programma ART OF MOVEMENT e prevede anche la interazione con alcune delle classi residenti a Spazio Seme, Tai Chi con Riccardo Scarafia, Yoga e Pilates con Nikoleta Germani.
Costo: 240,00
Nel costo è incluso il pasto del pranzo e la colazione presso Spazio Seme.
La cena è in autogestione.
I partecipanti saranno alloggiati in appartamento con camere condivise.
Per info e iscrizioni: info@spazioseme.com
—-English—-
BODY ACT RASA – It is a collaborative artistic journey aimed at actors, dancers, musicians and performers. This innovative process is coming to light in India, thanks to a research on the technique and the performance methodology conducted by Abanti Chakraborty. The program deals directly with the eight emotions of the Indian Theater (Laughter, Anger, Sin, Terror, Wonder, Courage, Disgust and Love) in the principles exposed in the NATYASHASTRA revisited for the contemporary scene, and it cultivates their application and journey in the actor's body.
BODY ACTS RASA arrives for the first time in Italy at Spazio Seme – International Art Centre thanks to the collaboration with Gianni Bruschi.
We will start from the body movement with a training on Mediterranean choreutical rituals, going through theatrical and vocal exercises that will integrate and create a syncretism between western and oriental culture in search of common matrices.
Dance, coordination, relationship between breath and stage action, narration, will all foster an expanded and global knowledge of ourselves, increasingly strengthening the expressive and creative skills of body and spirit.
This workshop will be conducted both in english and italian, by Abanti Chakraborty from India and Gianni Bruschi with the support of Leonardo Lambruschini for Contact Improvisation, Francesco Botti for the story-telling theatre and Carlos Ujhama for the dance. It is a module of the program: THE ART OF MOVEMENT and it also includes the interaction with some of the Spazio Seme resident classes: Tai Chi with Riccardo Scarafia, Yoga and Pilates with Nikoleta Germani.
Abanti Chakraborti was born in 1976 at Kolkata. She is a post graduate in Applied Linguistics & Translation Studies from Central University, Hyderabad.
She has received training in Bharatanatyam under Ram Pal and Hindustani Vocal under Ustad Mashkur Ali Khan. She started her directorial venture at a young age with the play Emilia and Three Angels. Further, she directed Arun Barun Kiranmala, Himsuka, A Midsummer Night's Dream, Thatri Medea, Putuler Chithi, Raktagantha and Ranjabati Sen. She founded her group Aarshi Theatre in 2006 and made a mark as a young talent early in life. She got opportunity to visit New Zealand, New Jersey, Maine, Houston, San Francisco and Bangladesh.
She was invited as a Research Fellow in direction in the Yale School of Drama, for workshop at Buddhist Theatre Society on text and performance in Sri Lanka and presented a paper and performance 'Nora' for the Ibsen Conference in Norway.
Sushree Abanti Chakrabory is awarded the Ustad Bismillah Khan Yuva Puraskar of Sangeet Natak Akademi for the year 2009 for her notable talent in the field of theatre direction.
Gianni Bruschi is one of the founding members and one of the artistic directors of Spazio Seme – International Artistic Center in Arezzo. There he teaches theatre, voice, and expressive movement. He performed, managed and taught in Tunisia from 2003 to 2007 (Festivals de Eljem – Great Roman Amphitheatre), Spain, United States and India. He studied Belcanto and Opera with Slavka Taskova Paoletti, with whom he collaborated at the Fondazione Guido d'Arezzo for the Polifonico Internazionale. He is also a member of OIDA (Orchestra In-Stabile di Arezzo). Since 2006 he is a teacher at the Accademia dell'Arte, European Theatre Vocal and Dance. In 2010, working as Artistic Director of the Spring Dance program at the ADA, he led some important stagecraft workshops at the University of Boston (Boston, US), at the Muhlenberg College (Philadelphia, US) and at the Goucher College (Baltimore, US). He is achieving a degree as a counselor at the Institute of Psychosynthesis of Roberto Assagioli in Florence.
Fee: 240,00 euro
The Fee includes lunch and breakfast at Spazio Seme.
Dinner is self-provided.
Participants will be accommodated in an apartment with shared rooms.
For info and registrations, write to info@spazioseme.com