AFROSSA' – BDC–  Afrobrazilian workshop
Dance Workshop with:
– Carlos Ujhama, Salvador/BA (popular dances and technique)
– Ana Estrela, Salvador/BA (symbology and dance of the orixás, samba de roda)
Percussion workshop with:
– Neney Santos, Salvador/BA (ringtones and candomblé rhythms, percussion technique)
– Anderson do Samba (DNA do Samba Reggae)
24 – 25 November – Spazio Seme (Tuscany, Arezzo IT)
This workshop is a part of – 10 days PROGRAM | ART OF MOVEMENT
Saturday – 15.00 – 19.00 | Sunday 10,00 – 13,00 | 15.00 – 18.00
It is a dance training program, based on Afro-Brazilian expressions from the city of Salvador / Bahia, which uses elements of capoeira, dances of the Orixás, samba, folk dances and their syncretisms.
It is the only program on Afro-Brazilian dance recognized by the International Council of Dance CID / UNESCO, through IABACE, in recognition of this discipline in more than 170 countries, worldwide.
The program is aimed at dancers, actors, musicians, singers and performer in general.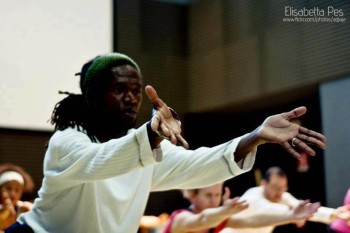 Carlos Ujhama
Founder of IABACE, an institution specializing in Afro-Brazilian dances, manifestations and expressions, Member of the International Council of Dance CID / UNESCO and collaborator in Spazio Seme – International Arts Centre / IT, since 2012.
He is general coordinator of the International Certification Program in Afro-Brazilian Art and Culture AFROSSÁ BDC – Brazil Dance Concept's (first Afro-Brazilian dance training program, recognized by the International Dance Council CID / UNESCO). Director and choreographer of the Contemporary Society of Urban Intervention, recognized as "Affirmative Expression of the Black Identity of the city of Salvador", through the Center for Popular and Identifying Cultures of Bahia / SECULT-BA – BRAZIL, Bahia State Government / 2010.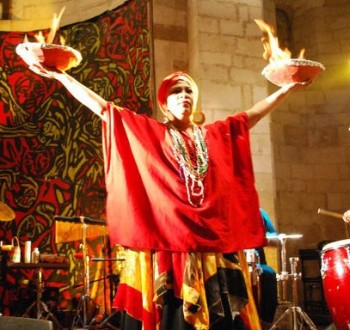 Ana Estrela
Brazilian dancer and choreographer. Assistant and choreographer of Mestre King (the big master of Afrobrazilian dance), she studied dance at the SESC school of Salvador da Bahia and at the Fundacao Cultural do Estado de Bahia in Brazil. For a long time he carried out research and studies in the "Casas de Candomblè", and was part of several Brazilian folk groups and groups, such as Muzenza, Araketu, Banda Didà, Oba Oba, Rio Samba, Companhia Brasileira de Dancas Populares and others. . She has lived for many years in Italy, where she teaches many Afro-Brazilian dance classes and conducts several projects to spread Afro-Brazilian dance and music, such as Beira-Mar, a group created with the fusion of Brazilians and Italians and the Arrastão de Yemanjá movement, together with his creator Kal dos Santos.
Develops ad hoc workshops on archetypes for theater groups of Comedia dell'Arte.
He leads projects for the dissemination of Brazilian culture on the territory and for the integration of foreign people through music, dance, crafts and gastronomy, especially through the ETHNIC COOK project.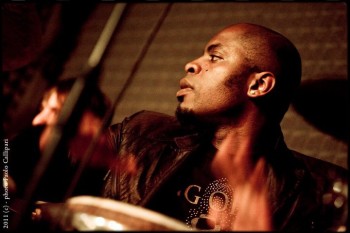 Neney Santos
Neney Santos is one of the most brilliant Brazilian percussionists, boasting an exceptional portfolio of collaborations with artists such as Michael Jackson, Peter Gabriel, Carlinhos Brown, Caetano Veloso and Olodum.
In Italy, thanks to his extraordinary percussive arrangements, live performances and surprising rhythmic energy, he participated in the music tours of Jovanotti, Alex Britti and Mario Venuti.
Neney is mainly inspired by the Afro-Ax music genre typical of Salvador de Bahia; his music is a powerful mix of funk, pop, afro-samba, bossa-nova and jazz.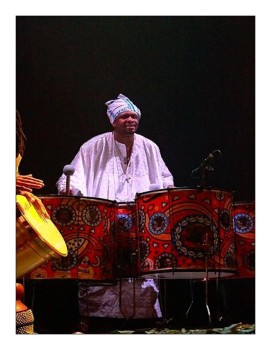 Anderson do Samba
This intensive workshop, "A Dialogue Between Bahia and the World" intends to preserve the memory of samba reggae—a uniquely Afro-Brazilian rhythm created by master percussionist Neguinho do Samba in the 1980's. As conceived by Neguinho's son – Anderson do Samba Souza – the workshop will present the history of samba reggae, and techniques of the instruments commonly used. Anderson's father, Neguinho do Samba, created the samba reggae rhythm the world knows today—plus directed Olodum during the Michael Jackson, Paul Simon, and Herbie Hancock collaborations. Carrying on his father's legacy, Anderson's workshop will focus on this language, and its evolution through today.
Anderson was born and raised in the historic "Pelourinho" neighborhood of Salvador, Bahia, Brazil. At 8 years of age he started his musical career as a member of the Banda Olodum Mirim (Olodum's children's group), under the direction of his legendary father, Neguinho do Samba. Anderson has since worked with nationally and internationally renowned artists such as Daniela Mercury, Olodum, Timbalada, Dudu Nobre, B. Negao, Mariela Santiago, Frederik Norèn, Daniel Moreno, Cheick Tediane, Isa Pereira, Tony Allen, Angelique Kidjo, Gilberto Gil, Pepeu Gomes, Mike Ellis, Bira Reis, Graham Haynes, Hermeto Pascoal, Jerry Gonzales, Adam Rudolph, Lasine Kouyate, Dou Dou Coumba Rose, Ricky Husbands, Roy Paci & retuska etc.
——————————————————————————————————————————————————————————————
Info and registration:
Fee: – 110 euro – (vegetarian food, percussion workshop and a lot of dance… included!)
Holy Percussion workshop: – 70 euro – (vegetarian food… included!)
The workshop takes place at Spazio Seme in Arezzo – Tuscany (IT)
You can stay in Spazio Seme even for the night, with sleeping bags.
Spazio Seme – International Artistic Center – Via del Pantano 36 – 52100 Arezzo
www.spazioseme.com – info@spazioseme.com