2022 | June 26 – July 25
International Program of Voice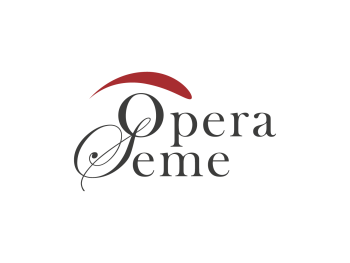 About Opera Seme
A collaboration between Friends University (KS), Chapman University (CA) and Spazio Seme (Tuscany), an International Artistic Center located in Arezzo, Opera Seme's mission is to give singers and pianists an immersive Italian experience through language study, cultural exploration, lessons, coachings, masterclasses, special topics workshops, and performances. All singers accepted into the program are guaranteed to perform an entire role.
About Arezzo
The ideal place to soak up Tuscany's ambiance while bypassing the region's crowded cities, Arezzo is the hometown of Guido d'Arezzo, the father of modern Western musical notation, and is just over an hour outside of Florence, the birthplace of opera. Located in picturesque southeastern Tuscany, the city of just under 100,000 boasts a wide range of sites to see including fortresses, monuments, churches, museums, and ancient Roman archeological ruins.
Faculty
Dr. Matthew Schloneger, Friends University
Dr. Jen Stephenson, Baylor University
Dr. J. Bradley Baker, Tarleton State University
Dr. Gianni Bruschi , Spazio Seme
Masterclass Guest Faculty
Slavka Taskova Paoletti, Fondazione Guido D'Arezzo
Claire Singher, Opernhaus Zürich
Alison Trainer, Furman University
Adriana Zabala, Yale University
Program Features
4 full weeks on site, including 29 days lodging at the Diocesan Seminary in Arezzo
Breakfast and Lunch each weekday (20 days)
Two organized, guided weekend excursions to:

The Italian seaside on the Tyrrhenian coast (Argentario, Grosseto)
Florence
Curriculum: Voice Program
All singers accepted into the program are guaranteed to perform an entire mainstage opera role in a fully staged production.
Track I:

Two voice lessons each week with an exceptional voice teacher
One vocal coaching each week with a native Italian opera coach

Track II:

Two vocal coachings each week on audition repertoire and role preparation
One vocal coaching each week with a native Italian opera coach

4 weeks of Italian language classes at the Alpha British Center in Arezzo

90-minutes, 5 days a week
Optional 4 credit hours of Italian I or Italian II through Friends University
Twelve masterclasses on vocal technique, audition techniques, and career preparation
Weekly special topics workshops on acting technique, Commedia dell'arte, voice science, Bel Canto repertoire and style
Curriculum: Piano Program
Two weekly repertoire and Italian language coachings with coaching faculty
One weekly voice lesson with voice faculty
Give four weekly observed coachings to program singers with feedback from coaching faculty
Play two masterclasses with feedback from coaching faculty
Play opera rehearsals and performances as assigned, with many opportunities to coach
4 weeks of Italian language classes at the Alpha British Center in Arezzo

90-minutes, 5 days a week
Optional 4 credit hours of Italian I or Italian II through Friends University
Twelve masterclasses on vocal technique, audition techniques, and career preparation
Weekly special topics workshops on score preparation, Commedia dell'arte, voice science, Bel Canto repertoire and style
Application Requirements
Video Audition and Application Deadline: January 15, 2022
Final acceptance and deposit deadline: February 15, 2022
Final payment deadline: June 1, 2022
Cost
Voice and Piano program (Includes all musical activities, Italian classes, lodging in Arezzo, breakfast and lunch on weekdays, and 2 weekend excursions): $4200
Optional: Italian 1 or 2 (4 credit hours) through Friends University: $560
Optional: Voice Performance and Opera Workshop (1 credit hour each) through Friends University: $250 per credit hour
Airfare, ground transportation to Arezzo, and food during travel, weekends, and evenings is estimated to be an additional – $1500-2000
Contact
USA:
EUROPA:
Gianni Bruschi
+393381501267