ARGILLE- Video Art/Video Dance/Experimental (2016, ITA 5'45"min)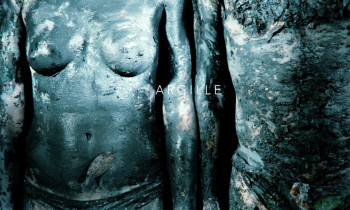 ARGILLE.
Materia e vita attraverso gli elementi naturali e la danza. Leonardo Lambruschini, performer, docente e ideatore di Spazio Seme (Spazio Seme è un centro artistico internazionale in Arezzo (Toscana) ) inizia la sua ricerca sull'argilla nel 2013 in occasione di un viaggio in Brasile e attraverso una jam di contact improvisation. La trasformazione della materia in relazione alla temperatura e ai movimenti. Il percorso è proseguito all'interno di Deo Gratias, spettacolo di teatro realizzato con Francesco Botti e ispirato a uno dei suoi racconti. La materia come espressione di occulte trasformazioni interiori. Nel 2014 le variazioni sull'argilla e i suoi significati si accostano al lavoro di Leonardo Magnani, artista fiorentino all'interno della terza edizione di Clima – Percorsi Di Figurazione Contemporanea, rassegna di arte contemporanea e arte scenica. In quell'occasione avviene l'incontro con Caterina Testi e il progetto prosegue il suo sviluppo attraverso anche il colore. Il 2015 è l'anno della realizzazione di ARGILLE, video in collaborazione con Gaetano Maria Mastrocinque che viene realizzato in 24 ore.
Argille è un'opera di video danza / video arte che riflette sul tema della differenza di genere e dell'attrazione degli opposti attraverso differenti step. I due danzatori, in estrema armonia e con grande sensualità, si muovono nell'oscurità coperti di argilla, sviluppando gradualmente un rapporto fatto di attrazione e curiosità reciproca, esaminandosi a vicenda, rallentando la crescita avvicinandosi a fondere i loro movimenti nella forza unificante della coreografia.
Official selections:
2018 – Non Stop Project Video Performance & Video Dance (Athens_Greece)
2018 – Wicklow Screendance Laboratory (Wicklow_Ireland)
2018 – Mostra Internacional de Videodança de São Carlos (São Carlos_Brazil)
2018 – FIVA Festival Internacional Videodanza (Almagro_Spain)
2018 – Eneagrama Festival Internacional de Cine – Experimental (Cordoba_Argentina)
2018 – Video Art-Miden (Kalamata_Greece)
2017 – InShadow Lisbon Screendance Festival (Lisbon_Portugal)
2017 – Fonlad International Video Art & Performance
Festival (Coimbra_Portugal)
2016 – INVIDEO – 26th International Film and Video Show (Milan_Italy)
2016 HearteartH Berlin – Milan (Berlin_Germany/Milan_Italy)
Title: Argille
Genere: Video Arte/Video danza/Sperimentale
Produced by Gaetano Maria Mastrocinque and Leonardo Lambruschini
Sponsored and Distribution by Spazio Seme
Choreographer: Leonardo Lambruschini
Performers: Leonardo Lambruschini, Caterina Gynt
Director: Gaetano Maria Mastrocinque
Editor: Gaetano Maria Mastrocinque
D.o.p: Gianluca Bennati
Music: Graham Bole
Special thanks
Francesco Botti, Gianni Bruschi, Sarah Dignazzi, Alberto Rinnovati, Tommaso Villoresi
Spazio Seme www.spazioseme.com – International Arts Centre in Arezzo, Italy
English version
ARGILLE – Video Art/Video Dance/Experimental (2016, ITA 5'45"min)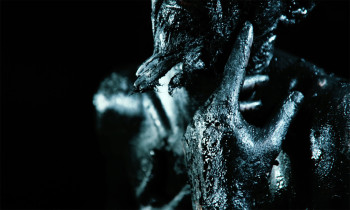 ARGILLE.Matter and life through natural elements and dance. Leonardo Lambruschini, performer, teacher and creator of Spazio Seme (Spazio Seme is an international cultural and arts center in Arezzo (Tuscany) ) began his research on clay in 2013 during a trip in Brazil and through a jam of contact improvisation dance.
The transformation of the material in relation to the temperature and movements. The path continued in Deo Gratias, theater show made with Francesco Botti and inspired by one of his stories.
Matter as an expression of hidden inner transformation. In 2014 the changes on the clay and its meanings approach the work of Leonardo Magnani, Florentine artist in the third edition of Clima – Contemporary Figuration Paths, an exhibition of contemporary and performing art. On that occasion he met Caterina Testi (Catherina Gynt) and the project continues its development through the color.
2015 is the year of the making of ARGILLE, video in collaboration with Gaetano Mastrocinque that is achieved in 24 hours.
This is the story of two extremes, two opposites on the same spectrum: man and woman, black and white.
ARGILLE
Argille is a work of video dance/video art that reflects on the theme of gender difference and attraction of opposites through different step. The two dancers, in extreme harmony and with great sensuality, move in the darkness covered by clay, gradually developing a relationship made up of attraction and reciprocal curiosity, examining one another, slowing growing closer to merge their movements in the unifying force of the choreography.
Title: Argille
Genere: Video Arte/Video danza/Sperimentale
Produced by Gaetano Maria Mastrocinque and Leonardo Lambruschini
Sponsored and Distribution by Spazio Seme
Choreographer: Leonardo Lambruschini
Performers: Leonardo Lambruschini, Caterina Gynt
Director: Gaetano Maria Mastrocinque
Editor: Gaetano Maria Mastrocinque
D.o.p: Gianluca Bennati
Music: Graham Bole
Special thanks
Francesco Botti, Gianni Bruschi, Sarah Dignazzi, Alberto Rinnovati, Tommaso Villoresi
Spazio Seme www.spazioseme.com – International Arts Centre in Arezzo, Italy
Official selections:
2018 – Non Stop Project Video Performance & Video Dance (Athens_Greece)
2018 – Wicklow Screendance Laboratory (Wicklow_Ireland)
2018 – Mostra Internacional de Videodança de São Carlos (São Carlos_Brazil)
2018 – FIVA Festival Internacional Videodanza (Almagro_Spain)
2018 – Eneagrama Festival Internacional de Cine – Experimental (Cordoba_Argentina)
2018 – Video Art-Miden (Kalamata_Greece)
2017 – InShadow Lisbon Screendance Festival (Lisbon_Portugal)
2017 – Fonlad International Video Art & Performance
Festival (Coimbra_Portugal)
2016 – INVIDEO – 26th International Film and Video Show (Milan_Italy)
2016 HearteartH Berlin – Milan (Berlin_Germany/Milan_Italy)
Spazio Seme www.spazioseme.com – International Arts Centre in Arezzo, Italy