PROGRAM | ART OF MOVEMENT – Spazio Seme – Arezzo (Tuscany, IT)
The intensive residence program of artistic training is aimed at actors, dancers, musicians and anyone interested in learning about and practicing the arts of movement in a cultural and expressive syncretism enviorenment.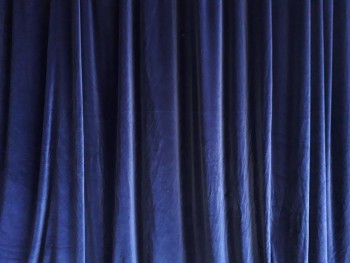 Program 2020
4 days of Contact Improvisation JAMs in laboratory format.
Contemplative dance | Silent JAM | Live Music JAM | Focus JAM | Small Dance | Urban JAM | Contakids JAM
Intensive teachers: Karen Nelson (USA), Mirva Mäkinen (FIN), Malcom Manning (UK)
Classes teachers: Marcella Carrara (IT), Lena Peled (IL), Guru Suraj (IN), Consuelo Pacheco (CL), Dorte Bjerre Jensen (DK), Marc Torrents (ES)
International résidence program of voice. Friends University | Chapman University (CA) and Spazio Seme
The Global Underscore is practiced globally and simultaneously every year for the Summer Solstice. It propose to connect dancers from all over the world to create and compose all together in the present moment.
An international dance program, which works to promote knowledge about artistic / cultural production, based on Afro-Brazilian expressions and manifestations in the elaboration, development and diffusion of a universal language for the arts world! –  International Certification IABACE CID / UNESCO.
4 – 26 July – 3 weeks | TuscanySummerDance 2020
The TuscanySummerProgram is a contemporary, expressive and conceptual dance art movement in a cultural and expressive environment of syncretism. The subjects proposed by the program are: Dance Technique – Composition – Improvisation – Somatics –  Laboratory and artistic fusion for contemporary dance – Analysis of Symbology, Signs and Cultural Aspects – Performance.
———————— Program 2019 —————————————
Program 2019
10 days of Contact Improvisation @ Spazio Seme (IT)
19 – 22 April – Intensive workshop | TRIO C.I.
Anjelika Doniy and Leonardo Lambruschini
24 – 28 April – MegaJAM Fest | Contact Improvisation
Silent | Focus | Live Music | Free | Words
Movement, improvisation, sing, storytelling
Teachers: Carlos Ujhama, Francesco Botti, Gianni Bruschi, Leonardo Lambruschini
Intensive teachers: Daniel Lepkoff, Anya Cloud, Lucia Walker
Classes teachers: Angela-Mara Florant, Ksenia Isaeva, Elisa Ghion, Yochai Ginton, Carmen Alcalde, Alessandro Rivellino
Teachers: Consuelo Pacheco (Chile),  Caterina Mocciola, Elisa Ghion, Marcella Carrara
Afrobrazilian – Intensive workshop and performance
Teachers: Carlos Ujhama, Rosangela Silvestre, Armando Pekeno, Gustavo Oliveira, Michelle Brown
4 days of Contact Improvisation JAMs in laboratory format
Contemplative dance | Silent JAM | Live Music JAM | Focus JAM | Small Dance | Urban JAM