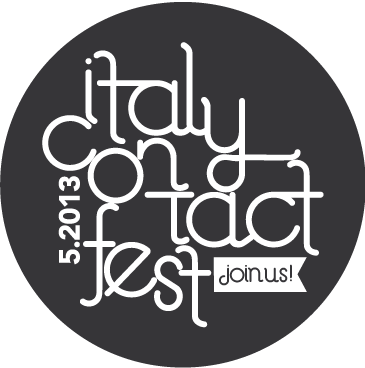 Arezzo, Tuscany, Italy
may 17-23, 2013
Will be the Italian festival for Contact Improvisation, hosting the italian and international community who practice and researches this incredible dance form.
It will take place in a beautiful Villa outside of Arezzo in Tuscany and will count with well known and interesting teachers from all over the world. Intesives, classes, Jams and performace will meet to get all of us to enjoy this week long event.
ItalyContactFest, nuovo ed unico festival di Contact Improvisation in Italia. Un momento d'incontro per la comunità italiana e internazionale in una meravigliosa struttura cinquecentesca nel cuore della Toscana, Villa Godiola.
Come insegnanti per gli intensivi di questa edizione del festival, siamo contenti d'ospitare, Ray Chung (USA), Eckhard Muller/Daniela Schwartz (FR) e Steve Batts(IR). Ci saranno bravi insegnanti internazionali che condivideranno con noi le loro esperienze e visioni nella Contact Improvisation.
Vi aspettiamo
Festival Team
Leilani Weis – Leonardo Lambruschini – Mario Ghezzi
www.italycontactfest.com – info@italycontactfest.com