10 days of Contact Improvisation @ Spazio Seme (IT)
19 April – 28 April 2019
Intensive WORKSHOP + MegaJAM Fest 
19 – 22 April – Intensive workshop | TRIO C.I.
Anjelika Doniy (RU)  and Leonardo Lambruschini (IT)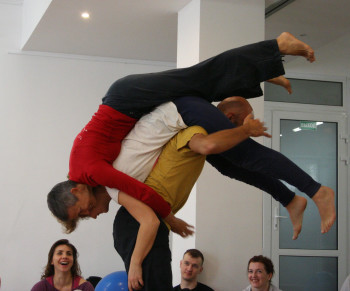 24 – 28 April – MegaJAM Fest | Contact Improvisation
Silent | Focus | Live Music | Free | Words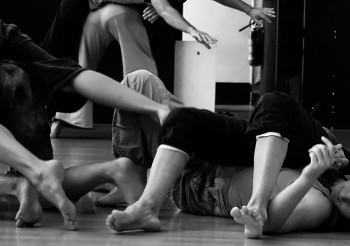 The Contact Improvisation Jam is a part of contact improvisation practice and offers an informal space for dancers to play to be focusing on movement.
MegaJAM Fest open the possibility to practice for 5 days all the Jam format.
We start opening the jam with warm up (Anjelika Doniy) in Wednesday 24 April at 20.30.00 pm and we close on Sunday 28 dic. at 20.00 pm. (mas o memos).
This is all that we know and all there is to know, the time and location…. then every day we will create together.
Join us!
Fee: (accomodation, vegetarian food and a lot of dance… included!)
Intensive workshop: TRIO C.I.: 190 euro (after 1 of April 220 euro)
MegaJAM Fest: 130 euro 
10 days | workshop + MegaJAM Fest: 290 euro (after  1 of April 320)
The workshop takes place at Spazio Seme in Arezzo – Tuscany (IT). You can stay in Spazio Seme even for the night, with sleeping bags.
Spazio Seme – International Artistic Center – Via del Pantano 36 – 52100 Arezzo
www.spazioseme.com – info@spazioseme.com – leonardo.lambruschini@gmail.com